In connection with the effective implementation of 'Surakshitha Aahaaram Aarogyathinu Aadhaaram' (Safe food for Healthy Life) scheme, the Department of Food Safety, has come up with an action plan of ensuring 100% Food Safety compliance in all the Grama Panchayaths of the State of Kerala, with the ultimate objective to transform each Grama Panchayath into entirely food safety and standards compliant grama panchayath, thereby ensuring safe and wholesome food to every consumer.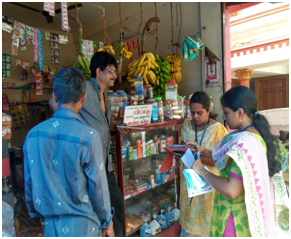 Food Safety awareness classes were conducted for Food Business Operators, School Students, Anganwadi Workers and Asha helpers, Kudumbasree workers and Farmer's groups etc. on various topics about Food Safety.
Public water distribution sources of the panchayath were examined, and IEC (Information, Education, and Communication) materials on food safety were distributed to all the stakeholders in the panchayath.
The programme has been implemented in 50 Grama Panchayaths during 2016-17 and in 100 Grama Panchayaths during 2017-18 and in 120 Grama Panchayaths in the state during the financial year 2018-2019.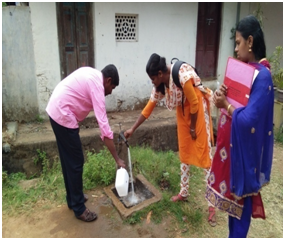 The Model Food Safety Grama Panchayath Programme envisages achieving the following core objectives:
Complete Licensing/Registration of all Food Business Operators in the selected Panchayaths.
Food Safety Awareness classes at different levels for different stakeholders comprising of School and College Students, Kudumbasree workers, Anganwadi & Asha Workers and helpers, Hotel & Restaurant owner's Association, Merchant's Association and Resident's Association.
Analysis of drinking water quality sourced from public wells and taps in the panchayath.
Awareness Programme on Organic Farming in collaboration with Farmer's self-help groups (Karshika Karma Sena)
Awareness classes and Workshops on Child and Adolescent Health and Nutrition in coordination with IMA (Indian Medical Association) and Nutrition Boards.
Specific sector based food safety awareness for different stakeholders including Fish Traders/Vendors, market employees, Fruit and vegetable wholesalers, retailers and vendors and Petty Food business operators/Street Food Vendors.
Awareness of Food Safety for the employees of Panchayath administration.
Food Safety awareness for Mess/Canteen employees associated with Offices, Hospitals, Schools, Colleges and Hostels of the respective panchayaths.